SOUTHLAND GUNNER
X
SOUTHLAND DIXIE BELLE OF LARKE
January 27, 2018
5 Black Males & 1 Black Female
$2000.00
---
"Gunner"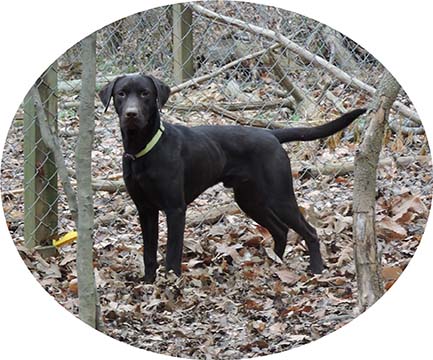 "Gunner" is a young son of my Luke, who recently passed away. He was born here and raised by my good friend, Gale Boynton of Boynton's Best Labradors in Germantown, MD.

Although Gunner is not quite two, he has had all of his health credentials, including preliminary OFA hip and elbow x-rays. He is EIC and CNM clear.

Once he matures he will be the spitting image of his sire, Luke. He is very affectionate and has wings on his paws as he flies over any fence we put up.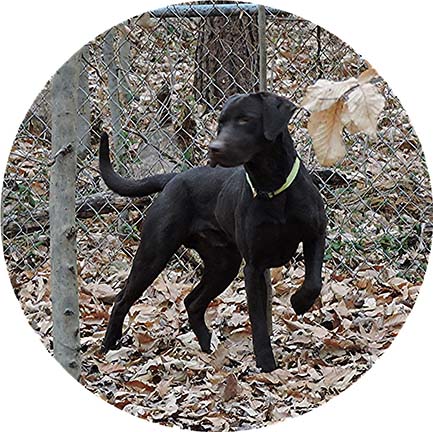 ---
"Dixie"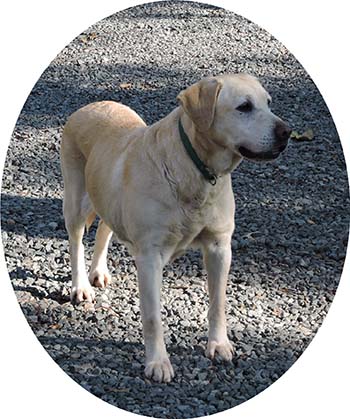 I purchased "Dixie" from my friends Larry and Linda Mock who own Larke Kennels in Williamsburg, PA. She was a gorgeous, picture perfect puppy and has grown to be a beautiful adult Lab. Dixie is a fairly light yellow with darker tinges, weighing about 68 lbs. She is built a little shorter and stockier than some field bred Labs, but her pedigree is all field. My beloved "Leroy" is her great grandsire on her Dam's side.

OFA Hips (Good), OFA Elbows (Normal) and CERF (Clear)
---
If you are looking for a well bred black puppy, this litter is for you. Although all of the pups will be black, they will be tri-factored. I expect the pups to be well built, have good temperaments and have a true desire to retrieve. What more could one ask for? This litter will be ready to go the weekend of March16th. The cost is $2000.00.