Southland Kennels welcomes visitors by appointment.
Southland Kennels has been breeding quality Field bred Labrador Retrievers since 1981. We have produced Black Labrador Retrievers, Yellow Labrador Retrievers and Chocolate Labrador Retriever puppies for owners around the world. Southland puppies make awesome hunting dogs and/or wonderful family companions. Check out Photo Pages of satisfied clients. All of our breeding stock are OFA and CERF certified and puppies come with a full guarantee on hips and eyes.

Southland Kennels is located in Stafford County just outside of Fredericksburg, VA, about an hour south of Washington, DC or an hour north of Richmond, VA. Visitors are welcome, but please call to make an appointment.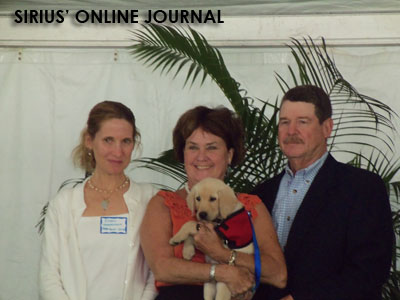 Southland Kennels is proud to announce that they have donated a puppy to the Penn Vet Working Dog Center located in Philadelphia, PA. "Sirius" is named after a Port Authority K9 who lost his life in the collapse of the World Trade Center. Sirius will live with his Foster parent, Eileen Houseknecht, for his first year while attending classes at the Center five days a week. The mission of the Working Dog Center is to bring together programs that employ detection dogs to benefit society throughout the US and around the world. Link: www.PennVetWDC.org
35 Misty Lane
Stafford, Virginia 22556
Phone (540) 752-7591

Fax (540) 752-4805

DPJLabs@aol.com
Proud Supporter of


Copyright © 2002 - 2019 Diana Jagoda
No portion of this site may be copied or reproduced without express, written permission.